Posted on:October 3, 2014
I am more of a 'strandloper' (beachwalker) than water sports kind of girl. But I joined in the snorkelling at Thonga Beach Lodge mainly to impress my partner. Looking perhaps a little less than impressive, I was breathing like a hippo, and walking like a spastic turtle as I made my web-footed way into the water. I almost bit the snorkel in half with my clenched teeth before I had even submerged myself into the water. Our guide, sensing the tone, expertly led us to a safe little cove, away from any strong currents. Once under water, all fears were washed away as a whole new world opened before me. Alongside the rocks and sandy bottom, a myriad of fish were going peacefully about their daily business. The diversity was spectacular – long narrow ones, fat flat ones, turquoise, pink, green and yellow. Their calm beauty infuses one's soul and I was mesmerised for hours – befriending the familiar ones and always discovering more and more new varieties. As my eyes became attuned to the different environment I noticed starfish, sea urchins, interesting seaweed and grey eels lurking in the crevices.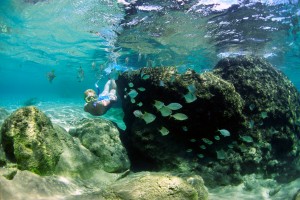 It is an addictive experience for which I was unprepared. The very next day, as we headed further up North to Kosi Forest Lodge and were presented with the list of activities in the area, my choice was clear – more snorkelling. It is so lovely when one pushes oneself a little out of one's comfort zone and happens upon a whole new world of happiness and wonder. In true addict style I am plotting and scheming my return to visit my newfound friends under the sea.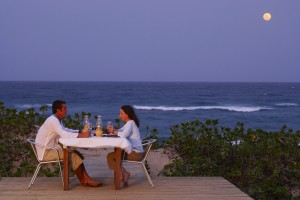 A review by Characterstay blogger: www.characterstay.blogspot.com