When you travel with Isibindi Africa Lodges you become part of the family that has as it's purpose saving our planet for our children's children. This purpose drives us all at Isibindi Africa Lodges whether it's removing single-use plastics, creating micro-economies in our neighbouring communities to supply our lodges, replacing plastic water bottles with reusable ones for guests, investing in huge solar energy farms, refusing to serve seafood at our beach lodge that is not ethically harvested, recycling unused lodge food into feeding schemes for our neighbouring creches etc.
Travel is powerful
when it connects us to a purpose and a community.
The founders of Isibindi Africa Lodges, Brett and Paige Gehren, both come from a strong conservation background. This has and always will be our authenticity. Twenty five years ago we began with pioneering community conservation establishing one of South Africa's first lodges in a protected wilderness sanctuary with the local community as joint shareholders. Today we own a number of lodges scattered around Africa in world-renowned protected wilderness areas and we partner with many neighbouring communities. Our purpose is to create a human fence between our wilderness areas and neighbouring communities so that the flow of benefits to these communities motivates them to protect these resources. Neighbouring communities need to share in these flow of benefits. Without this they have not only lost their ancestral lands but also access to its resources.
When travelling with Isibindi you will be supporting a host of community projects that rely on the lodges you will be visiting, to flourish and improve people's lives.
MAKE A DIFFERENCE
JOURNEY WITH PURPOSE
Our conservation programmes range from supporting conservation of the endangered turtles on Mabibi beach (tagging, guide training, monitoring) to our children's environmental programmes in rhino education in rural neighbouring communities and financially and logistically assisting the anti-poaching units.
For greater detail on the projects we support and the work we have done please click on the button below!
We like to think of ourselves as a family rather than a company. We are a passionate group of individuals both at our head office and in our lodges who love what we do and the beautiful places we live in. We endeavour to make all our guests feel like family by abiding by the 6 core values of Isibindi which are community development, respect, integrity, courage, love and fun!
6 core values of isibindi
community development • respect • integrity • courage • love • fun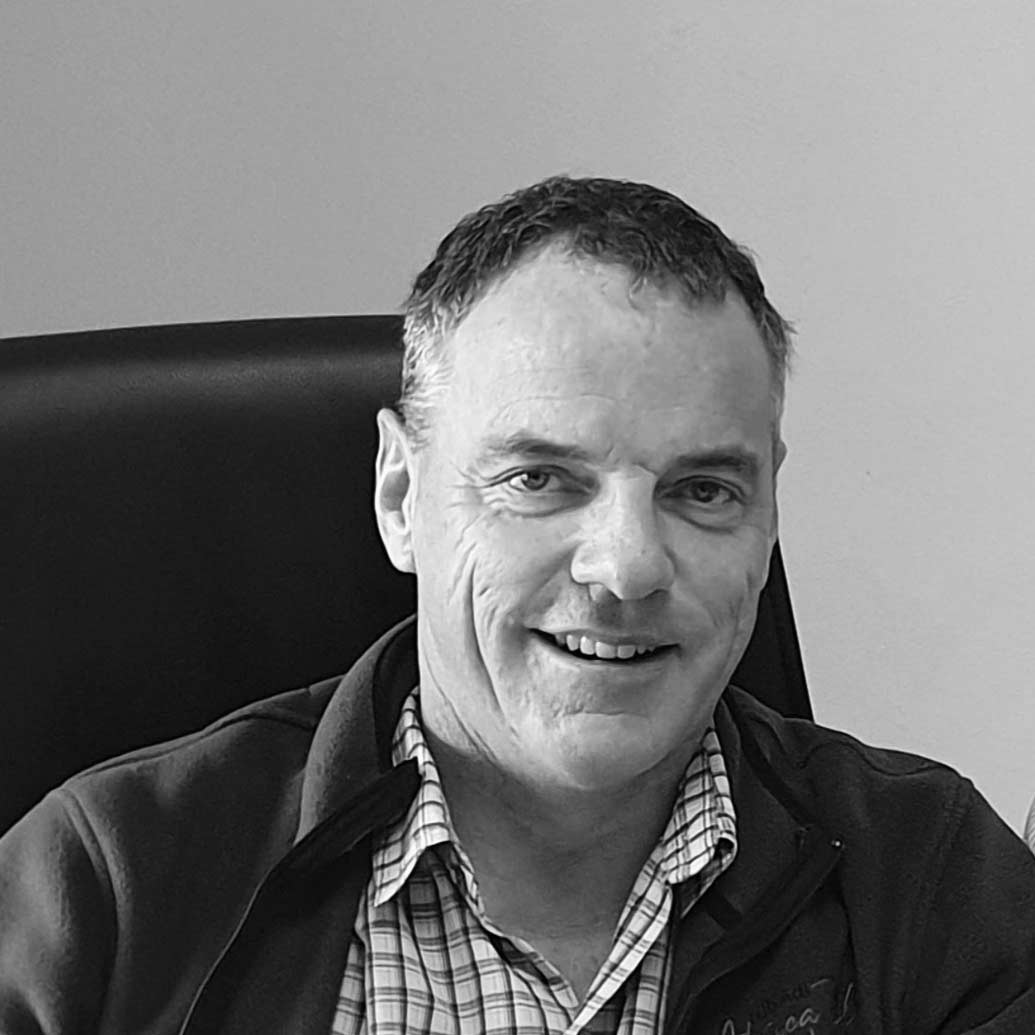 Brett Gehren
Brett Gehren completed a B.Comm degree at Stellenbosch University, but his love for the outdoors soon lead him to work as a ranger at Mala Mala Game Reserve, Greater Kruger National Park. He then spent a year back packing around South America. On his return he again worked at Mala Mala before joining Fugitives Drift Lodge. His love for big water paddling drew him to start his own adventure business in 1992 and Isibindi River Explorers was born. Pioneering commercial river rafting and adventure activities on the Buffalo River this was the start of what is today Isibindi Africa. With his wife Paige, they then spent the next 20 years building Isibindi Zulu Lodge, Kosi Forest Lodge, Rhino Walking Safaris, Rhino Post Safari Lodge, Thonga Beach Lodge, Rhino Ridge Safari Lodge and Tsowa Safari Island (Zimbabwe). Brett and his wife have 4 children and they live in the town of Eshowe in Zululand, South Africa.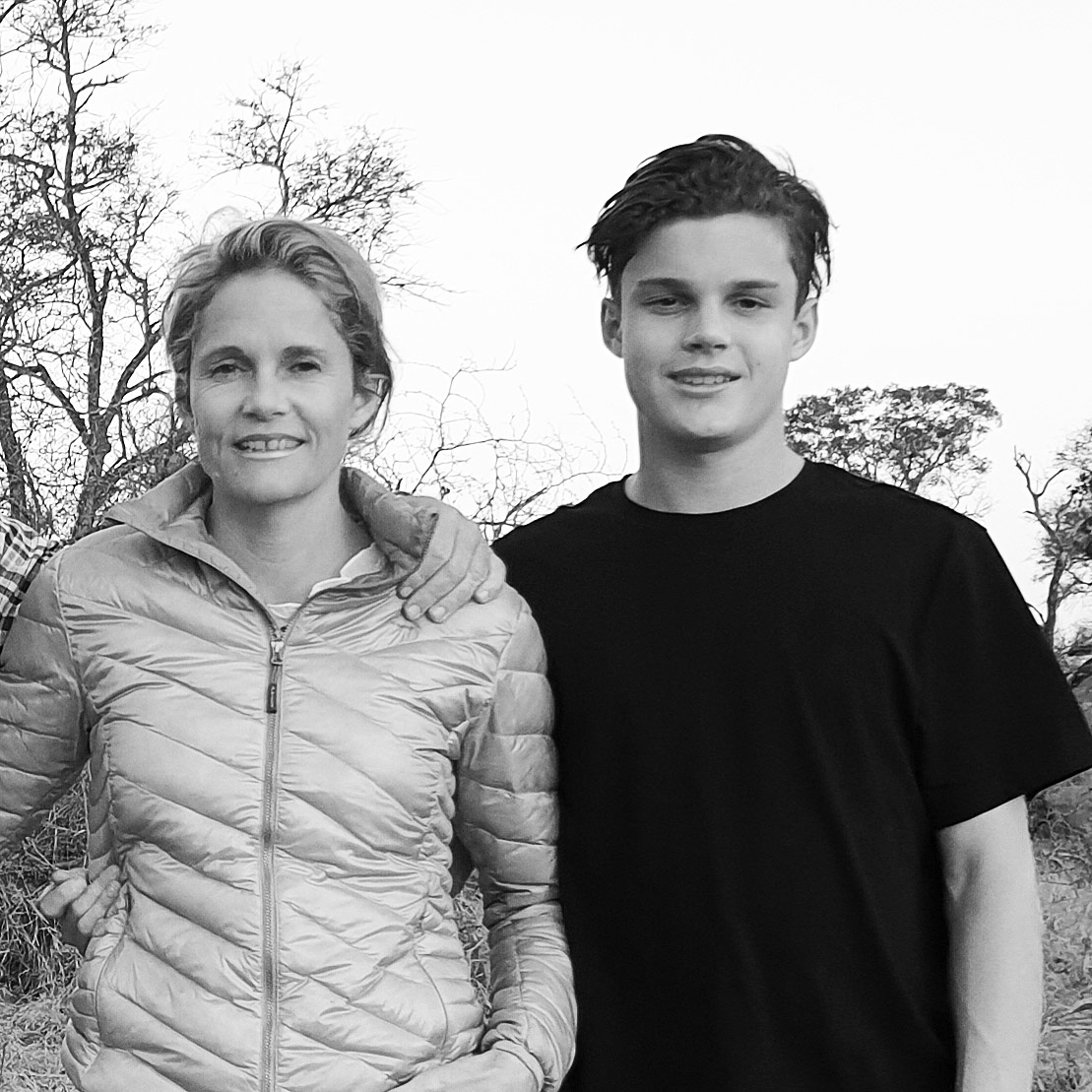 Paige Gehren
Paige Gehren practiced as an Environmental Economist for 9 years working for the Bureau of Natural Resources, the KZN Department of Nature Conservation and the Eastern Cape Department of Nature Conservation.
Together with her husband Brett Gehren they founded Isibindi Africa Lodges in 1996. The first lodge to be built was Kosi Forest Lodge in iSimangaliso Wetland Park, followed by Plains Camp in Kruger National Park and Thonga Beach Lodge situated in the iSimangaliso Wetland Park – South Africa's first proclaimed UNESCO World Heritage Site. Rhino Post Safari Lodge followed also in the Kruger National Park, then Rhino Ridge Safari Lodge in Hluhluwe iMfolozi Park. Most recently Tsowa Safari Island, Victoria Falls located in the Zambezi National Park.
Paige has been actively involved over the years in community and conservation projects affiliated to these lodges. In March 2019 Brett and Paige established The Isibindi Foundation to manage and expand their community and conservation projects. Paige lives on Tredinnock Farm together with Brett and their four children Joss, Geordy, Riley and Rorke. Their time together is spent exploring Africa.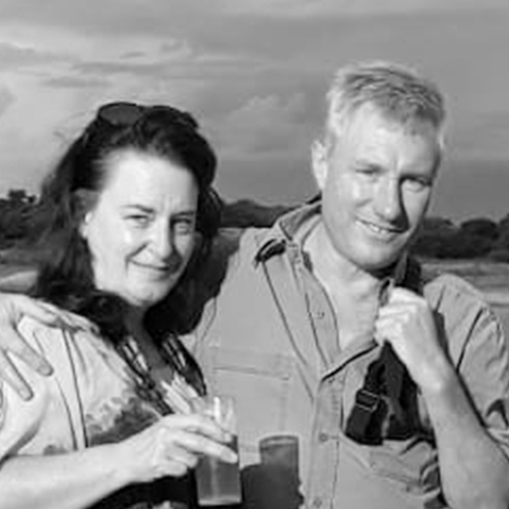 Shaun Maitre
Shaun Maitre was born on a farm in Zululand and has always has a passion for wild areas. This led him to work at Mala Mala, where he met Brett Gehren. He then spent 23 years as a Commodity Trader where he gained experience in establishing and growing various businesses in diverse environments. In 2015 he approached Isibindi with his friend Nunu Jobe with a proposal to start a Trails company. The result was Isibindi Africa Trails whose focus is to introduce lodge guests to the Wilderness on foot while playing a meaningful role in communities surrounding conservation areas. These discussions led to him joining Isibindi in 2016 where, as Commercial Manager, his focus has been on the improvement of business processes and structure as well as creating and implementing the long-term Business Strategy with the owners. This has included developing exciting new business opportunities such as Tsowa Safari Island in Zimbabwe. Shaun lives with his wife Alison in the KZN Midlands and they have three grown up children; Jonathan, Sebastian and Stephanie who keep him fit and focused!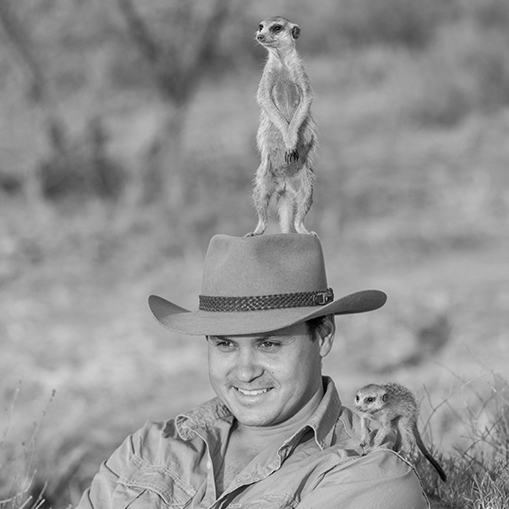 Heinrich Röntgen
Heinrich has always cared for nature and wildlife; being involved in the hospitality industry gives him the opportunity to live this passion. Growing up and completing school in Durban, Heinrich went on to obtain B.Com Law & LLB degrees from the University of Johannesburg.
Having completed his studies, he had the opportunity to live his dream by being submerged in a spectacular wilderness area, his career started in the Sabi Sands at Leopard Hills as a Field Guide then Assistant General Manager. This paved the way for him to manage Camp Kalahari on the Makgadikgadi Salt Pan in Botswana.
As his love for the safari industry grows, so does his passion to share his keen interest in wildlife photography and expedition travel with others. By joining the Isibindi Africa Lodges family, he is privileged to contribute by giving back and continue to grow the hospitality industry. Heinrich is a dynamic addition to our growing family as we extend our lodges across borders.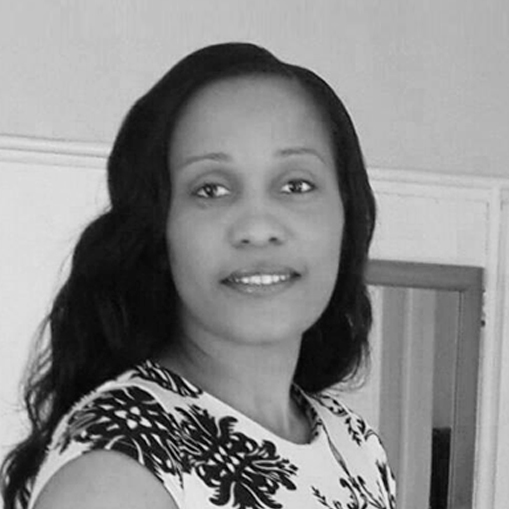 Pamela Sindane
Pamela Nosipho Sindane graduated with a 4 year Diploma in Human Resource Management. After ten years experience in her field she joined the Isibindi team a year ago as our Human Resources Manager. Pamela's expertise includes talent management, training and development, employee relations, staffing and drafting of human resource policies. This very stylish and graceful lady wins the best dressed team member hands down! Pam is married and blessed with two children.
Penni Korb
Born in Lesotho and raised in Swaziland, Penni was Isibindi Africa's first employee when we opened our HQ in Eshowe in 2002.
We are delighted she has returned to join us again 18 years later! She is one of the Isibindi originals and still chuckles about our first filing cabinet being a cardboard box. She juggled bookkeeping and many a time had Joss on her lap drawing and sharing tea pots. With a legendary network of friends in our industry , Penni has worked in operations and marketing for lodge operators throughout Africa with her husband Louis – Malawi, Zambia, Seychelles, Mozambique, Namibia, Sabi Sands… She has also opened and managed South Africa's first fully owned community camps in Madikwe Game Reserve. Penni's daughter Jessica Jordaan, and her husband Chase, have continued to keep the family in the ecotourism industry.
Penni loves remote adventure travel. If you can't find her look in Ethiopia!
Bryce Nicholson
My experience in the service industry started from the age of 16 where I obtained my first job in the restaurant industry. I have always been a passionate, independent and social individual, the service industry and management thereof, has always suited my personality and skill set. In my younger years, I thrived mostly in the restaurant industry and worked contract work for big event caterers and 5-star lodges in the Durban area. After school, I went to study thinking that, life outside of the hotel world would be the path I would take, how wrong I was. I studied both at Varsity College in Westville toward an LLb and at Howard College in a degree towards Geography and Environmental Management. Having decided that neither option was a fit for me I finally settled on Studying a Diploma in the Culinary Arts at 1000 Hills Chef School, a well-known chefs training school based in the Botha's Hill Area along the comrades Route. It was here that I excelled. The hands-on working, interaction with members of the public and providing the absolute best in food quality for the patrons both inspired me and drove me to focus on the industry I love and thrive in. I eventually graduated 2nd in my class. After chef school I was directly employed at Nambiti Hills Private Game lodge, a game lodge in the Ladysmith Area of KZN South Africa. I entered in at the base level of CDP and through hard work, dedication, loyalty and determination found myself six years later having been the General Manager for 3 years. In July of 2017 I moved here to Rhino ridge Safari lodge, being a bigger lodge with a much bigger staff base my skills have been put to the test over the last two years, a challenge which I both enjoy and find extremely rewarding. I take great delight in the community interaction and development thereof and really applaud Isibindi for this initiative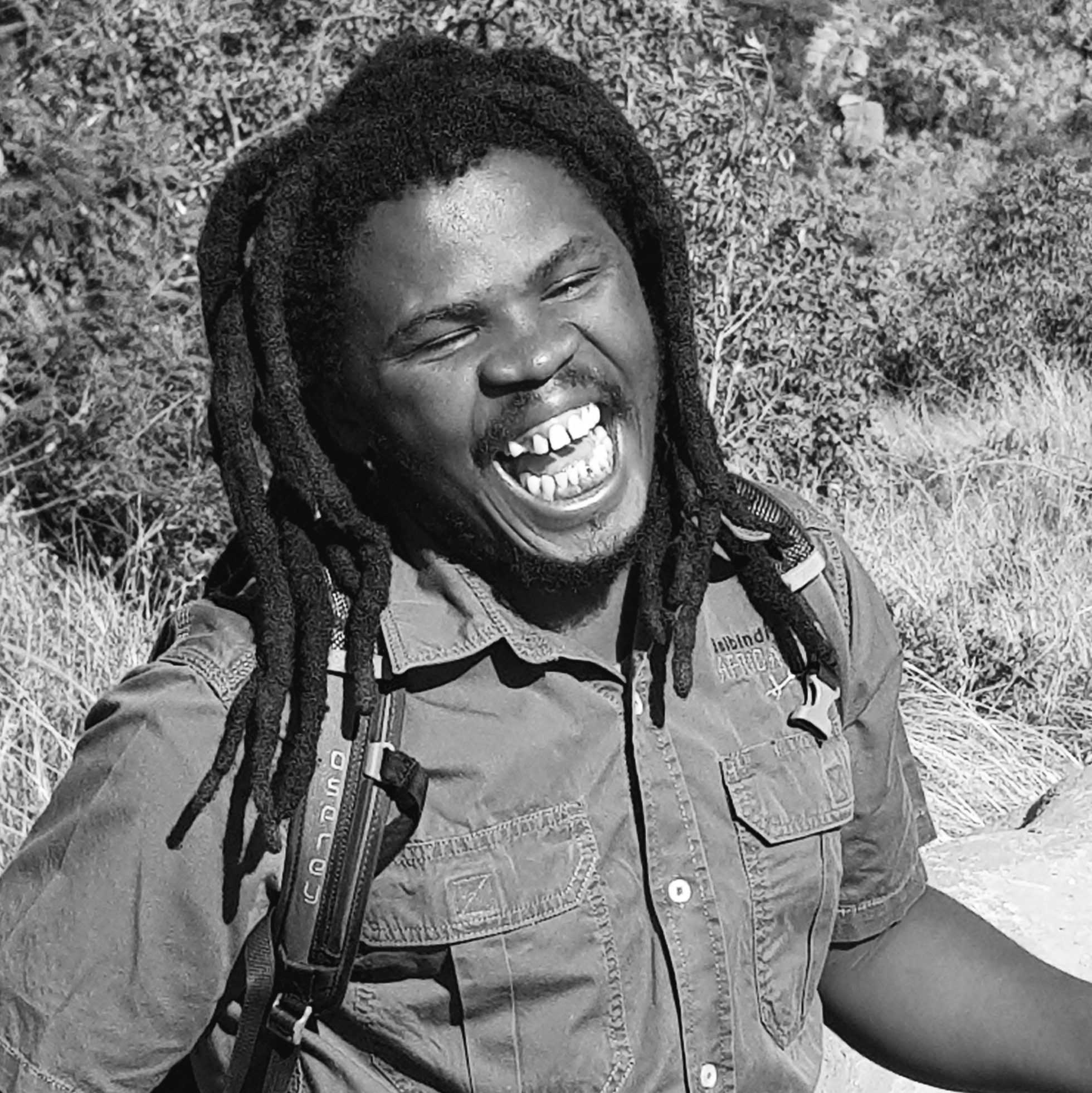 Nunu Jobe
Nunu Jobe has journeyed from being a poacher as a young child living alongside Mkuze Game Reserve, where he experienced firsthand the disjoint of conservation that excludes neighboring communities. From here was born his "human fence" ideology whereby neighboring communities protect natural resources. As his love for nature grew Nunu joined Phinda Game Reserve's security team and after working in a number of reserves as a game ranger and tracker he joined the world renowned Hluhluwe iMfolozi Wilderness Trails which was always his pinnacle. He eventually headed the trails and became famous as the barefoot rhino whisperer. He pioneered Environmental Clubs in schools on the periphery of the game reserve and has shown many of these children, who live less than one kilometer away, their first rhino. Home of the Rhino, this game reserve re-stocked all of the rhino in South Africa's other game reserves, which had been decimated by the 1960's. A walk with Nunu has been described as a spiritual experience. He not only knows many of the rhino but can tell you about their grandparents!! He travels the world barefoot (how can you be connected to the earth when you are wearing shoes), he has walked with elephants barefoot in Sri Lanka and uses his knowledge and experiences to educate the youth. A trustee of the Isibindi Foundation, he is involved in many community and conservation projects and has been a speaker at many conservation symposiums. Nunu has 5 walking guides in Isibindi Africa Trails, a tight knit team who adhere to a strong wilderness code and ethic.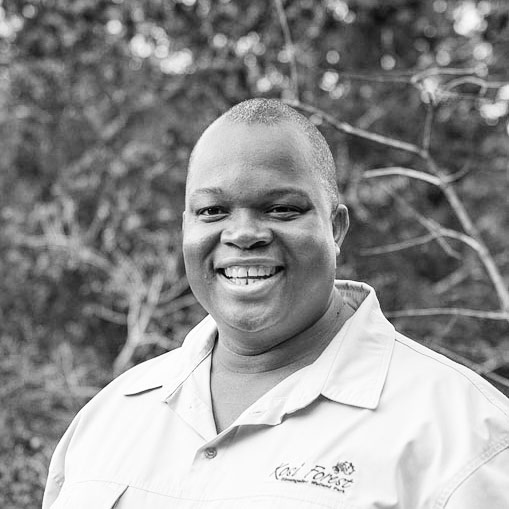 Blessing Mngomezulu
Brett Gehren was driving along the road looking for people to assists him with the building of the Lodge when he encountered Blessing and 2 friends. Blessing assisted with the construction of the lodge and stayed on thereafter as an employee. Blessing completed his Hotel School diploma through correspondance and moved to Thonga Beach Lodge to continue his practical studies. After some time there he returned to Kosi Forest Lodge and recently was promoted to General Manager. Blessing, his wife and family have their homestead in the community near the Lodge.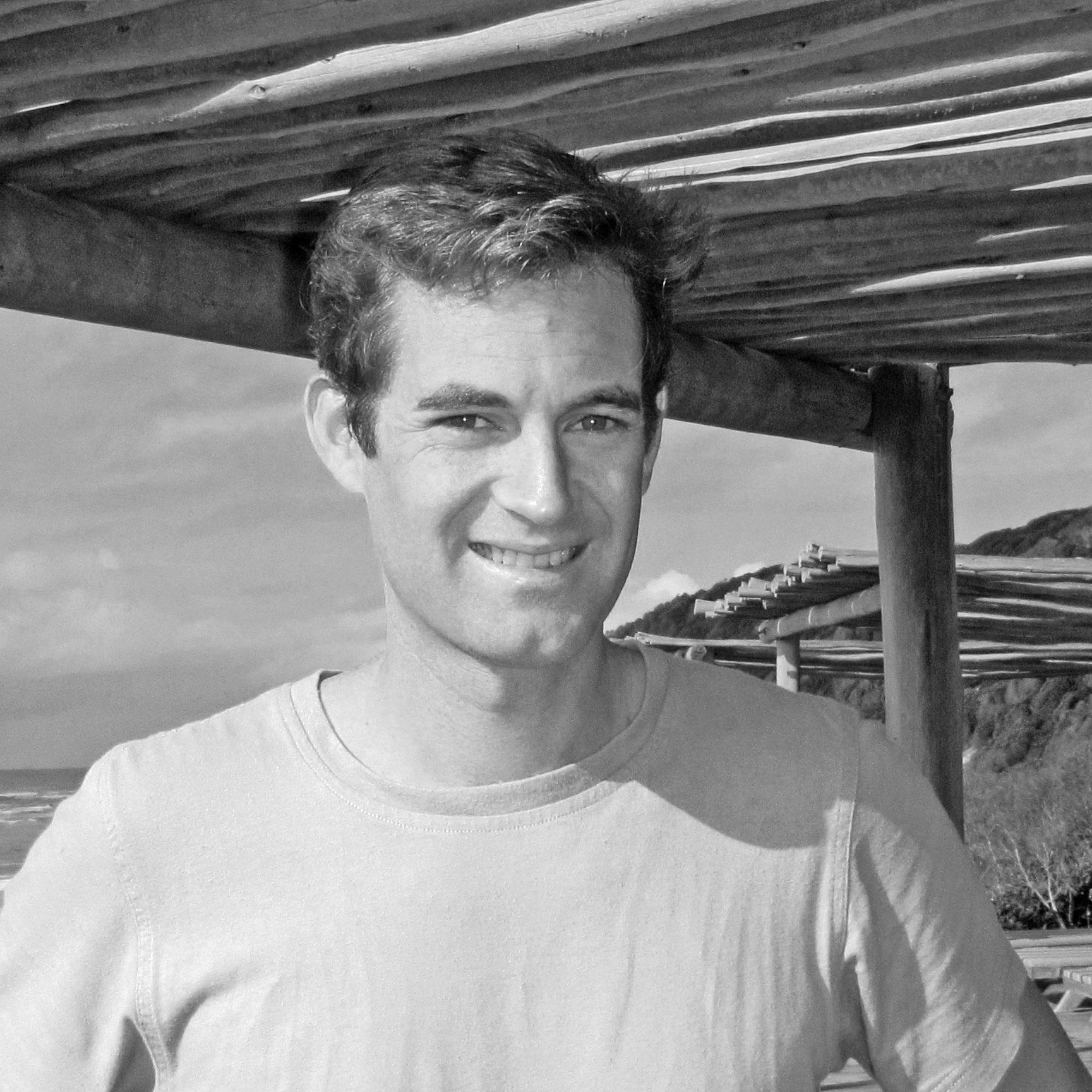 Carl Moller
Carl Moller is group executive chef for Isibindi Africa Lodges and is based at Thonga, where he has been for the past 9 years. Carl is a vital leader of the Isibindi culinary team; his signature cuisine is modern and sustainable, reflecting the Isibindi ethos. Carl enjoys many different sports and participates in regular sporting events. Eating healthy and being healthy has to be a lifestyle to be sustainable.
Leisha Carbis
Leisha hails from Cape Town and was lucky to start off her hospitality career at Entabeni Lodge. Hospitality and more so her infectious passion for conservation led her to her next job at AmaKhosi Lodge and so forth her hospitality journey in tourism continued. Leisha has been fortunate to work and live in Sodwana Bay and Mozambique which gives her expertise on the surrounding areas of our lodges; and to also visit many countries during her travels but still has many on her bucket list. Her other passions besides conservation are her son, Aaron and always supporting the underdog. Leisha has joined us from Leopard Mountain and is looking forward to the exciting new challenges and friendships that Isibindi Africa Lodges offers.
Roxanne L Collum
I am a very free spirit having lived and worked in 4 provinces of South Africa also worked and travelled in 3 states in America and Ontario Canada, I have a Degree in Hospitality Management, worked for Marriott and have experience in Event Coordinating, Front Office, and Reservations. I am very grateful to be working for such a wonderful organisation, amazing staff and happy to be closer to my family after years of traveling. I always look forward to adventures like hiking, traveling and being outdoors in nature.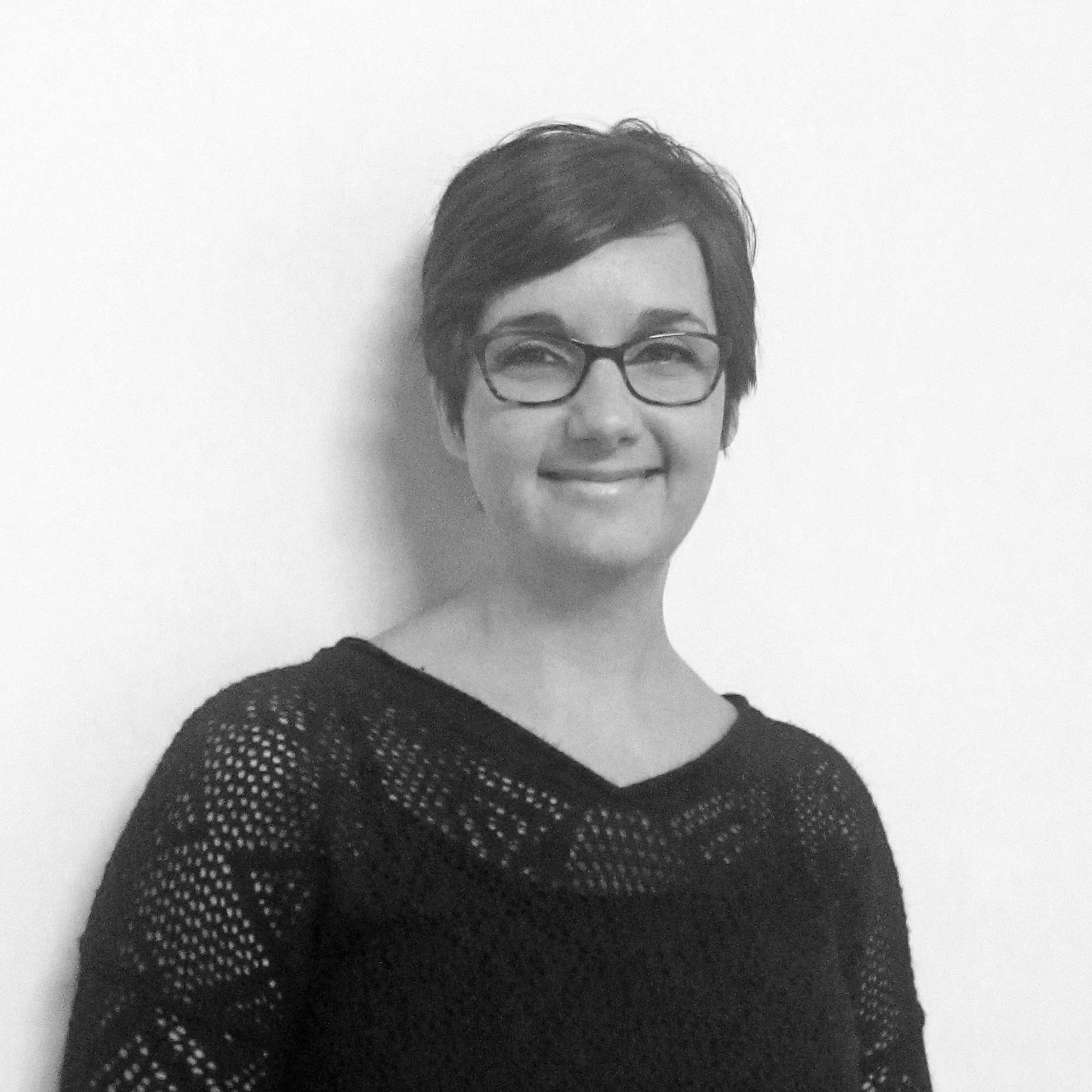 Michell Jewaskiewitz
Michell joined the Isibindi team in November 2014 and has loved every minute of it. A KwaZulu Natal girl through and through she loves small town life in Eshowe where Michell lives with her husband, two sons and five dogs! She is a nature and animal lover and happiest either outdoors or baking and decorating cakes. In fact part of Michell's employment contract is that she brings cake to the office every Friday!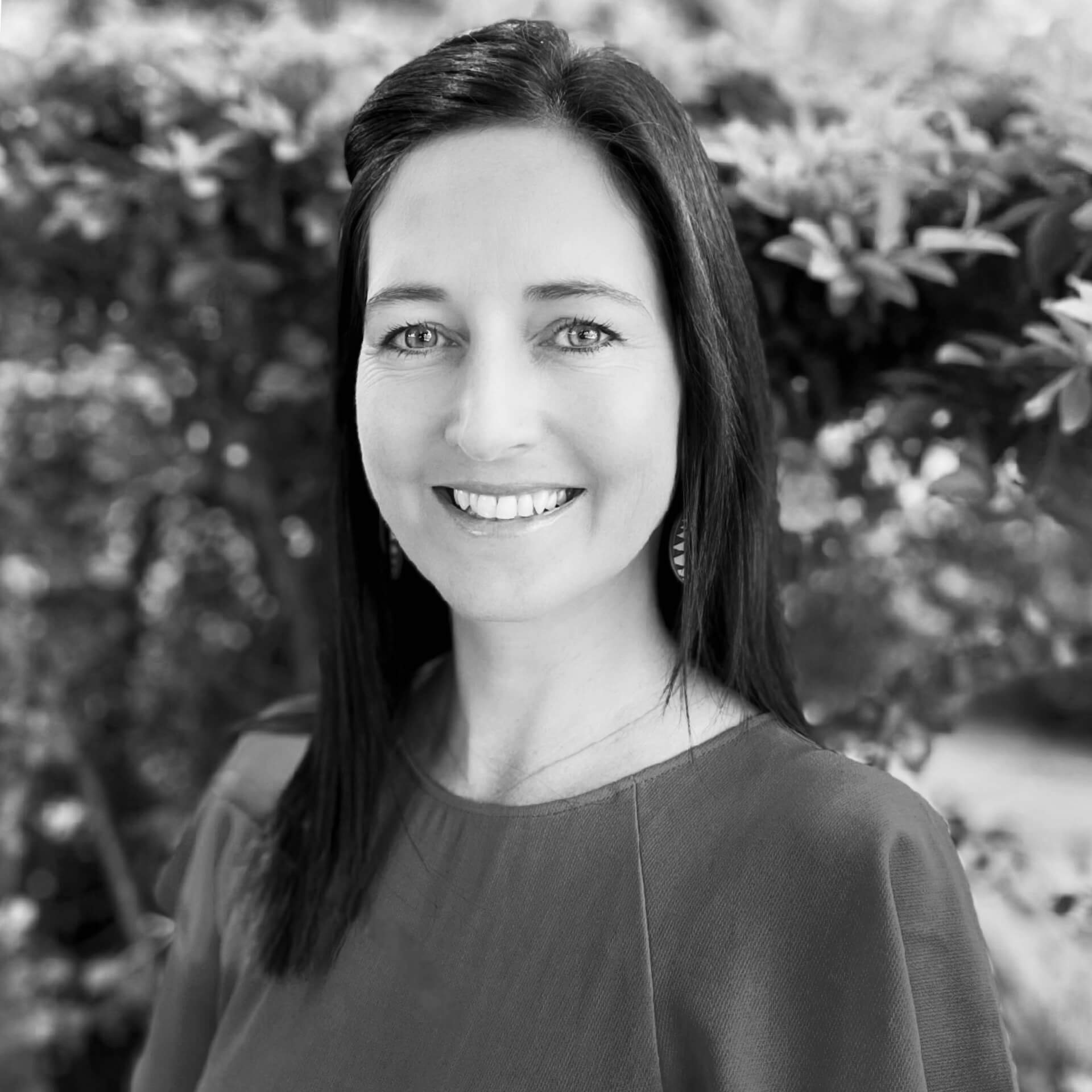 Lucy Cooke
Lucy grew up on a farm in the Dargle area of the KZN Midlands, and later moved to Umhlanga Rocks before attending Stellenbosch University, completing a B.Com degree in Marketing. Lucy then travelled to the UK intending to spend one year there, but ended up staying for 8 years working at various Investment Banks in London. She then set out on a round-the-world trip for 6 months travelling 12 countries throughout Africa, Australasia and South America, before moving home and settling down back in Umhlanga Rocks, where she is now married with 2 children. Over the last 10 years Lucy has headed up a Marketing team in the Insurance Industry.
Her passion for travel and the bush led her to the Marketing Manager position at Isibindi Africa Lodges in 2022.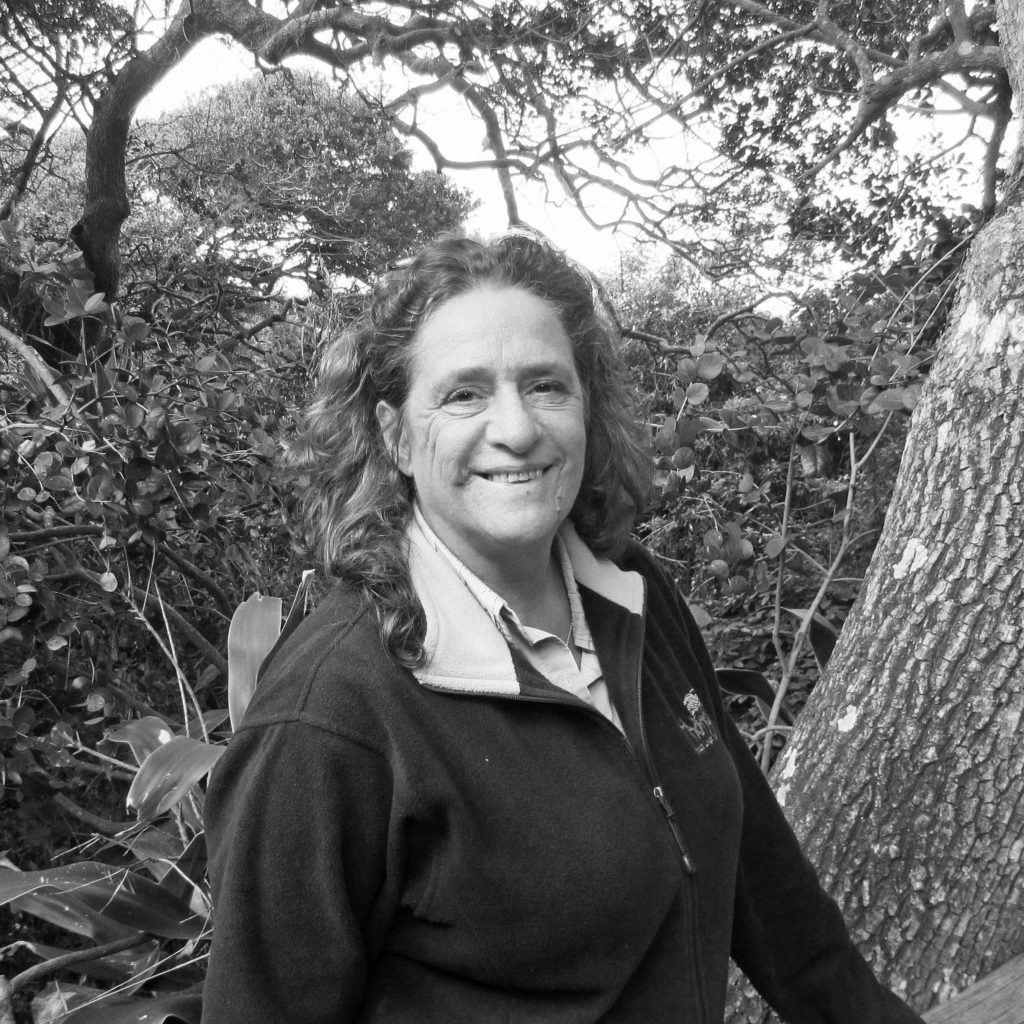 Yolande Hay-Buchanan
Yolande was born into a family of hoteliers and grew up in the KwaZulu Natal Drakensberg. She spent some years with a hotel group, working in various hotels within their portfolio. After spending some time exploring Europe she returned home to assist in running her parents hotel in the KZN Midlands. When this was sold she joined another hotel group, and it was whilst working here that she discovered a new interest – IT for hospitality. Penny Rice headed up the Installation and training division of the IT company she joined. After many years of working together, she followed Penny when she opened her own IT company. 8 Years later Yolande went on to do IT consultation, installation and training on her own. When Penny took on the role of Marketing Manager for Isibindi Africa Lodges and needed an assistant Yolande was only too delighted to come on board and as they say the rest is history!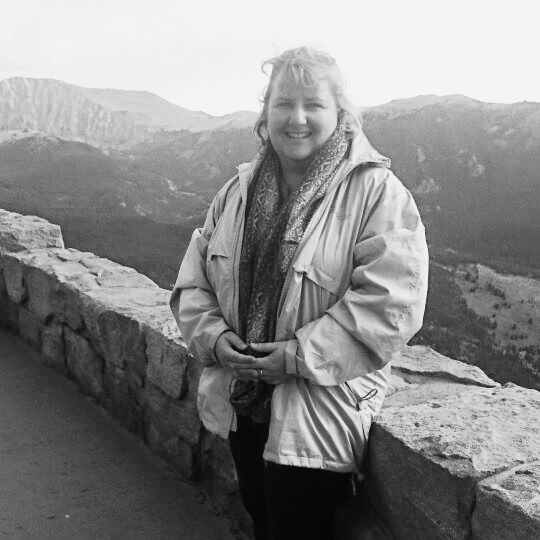 Bronwyn Freeman
Bronwyn Freeman hails from Mooi River and completed her schooling at Estcourt High School before attending Maritzburg Business College. Bronwyn has always enjoyed the outdoors and spent many holidays hiking in the Drakensberg with her Father, Brother and Twin sister. Bronwyn spent twelve years with the Comrades Marathon Association as their Accountant and Charities Co-ordinator, where she completed her Financial Accounting studies through correspondence.
Bronwyn lives with her partner Quintin in Darnall, enjoys gardening, sewing, playing the piano and road trips exploring new beautiful places in South Africa. She is a proud Aunt to three beautiful nieces and is an animal lover, who has three dogs and two cats.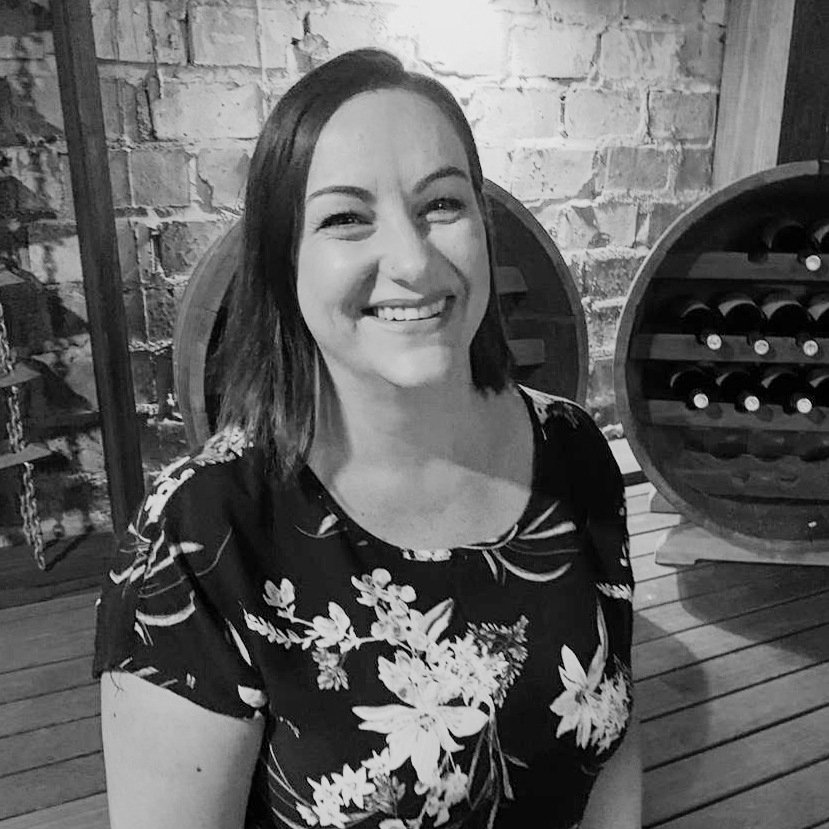 Audrey van Tonder
Audrey is our Senior Bookkeeper at Isibindi which she joined in 2017. "I am so happy to be part of this team, I truly love my job" says Audrey.
Audrey spent most of her life Benoni Gauteng, attended Bedfordview High School and college at Kelly Greenoaks in Rosebank. A few years later she attained her Bookkeeping qualification at Damlin. She worked as an accounts manager for her brother's engineering company. Having always been a city girl it was a big step when she and her husband decided to move to the coast and bring up their children Ryan and Allan in the delightful coastal village of Mtunzini. In addition to having 4 dogs and 1 snake they have a bearded dragon as a pet! Audrey is a busy Mum who tries to spend the little spare times she has on the lagoon or on the beach fishing with friends. I love the ocean so my best days are spent walking on the rocks or snorkling in the rock pools looking at all the amazing sea creatures.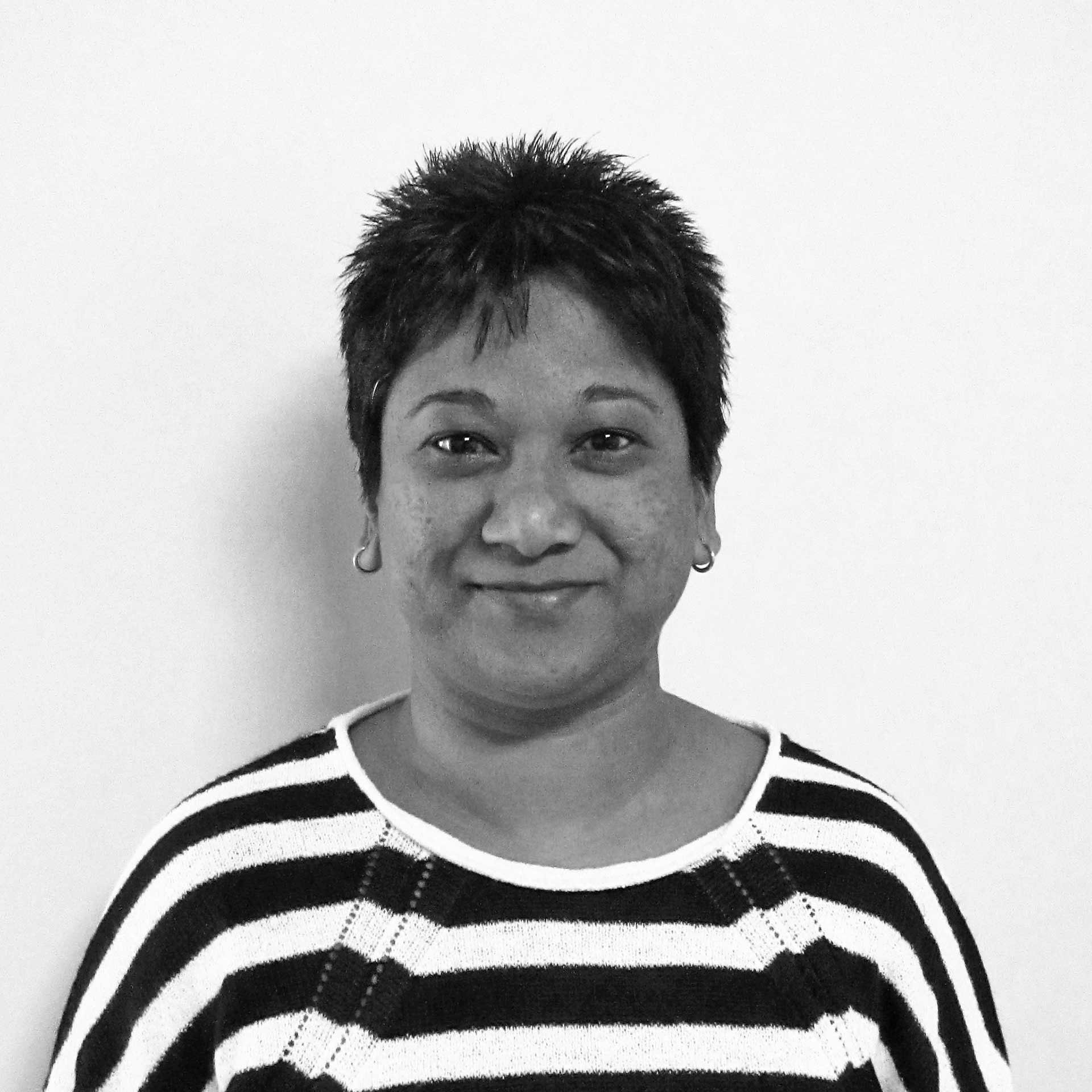 Lynette de Meyer
Lynette is a born and bred Eshowe girl who completed her schooling in Durban she worked as a Senior Administrator for Old Mutual before joining Isibindi Africa Lodges as Financial Assistant in August 2015. Lynette is a real live-wire who lives on a small holding just outside Eshowe, with her husband, 2 beautiful daughters, 5 dogs, 3 goats and plenty of chickens! In her spare time she enjoys, reading, listening to music or tending her beautiful orchids and roses.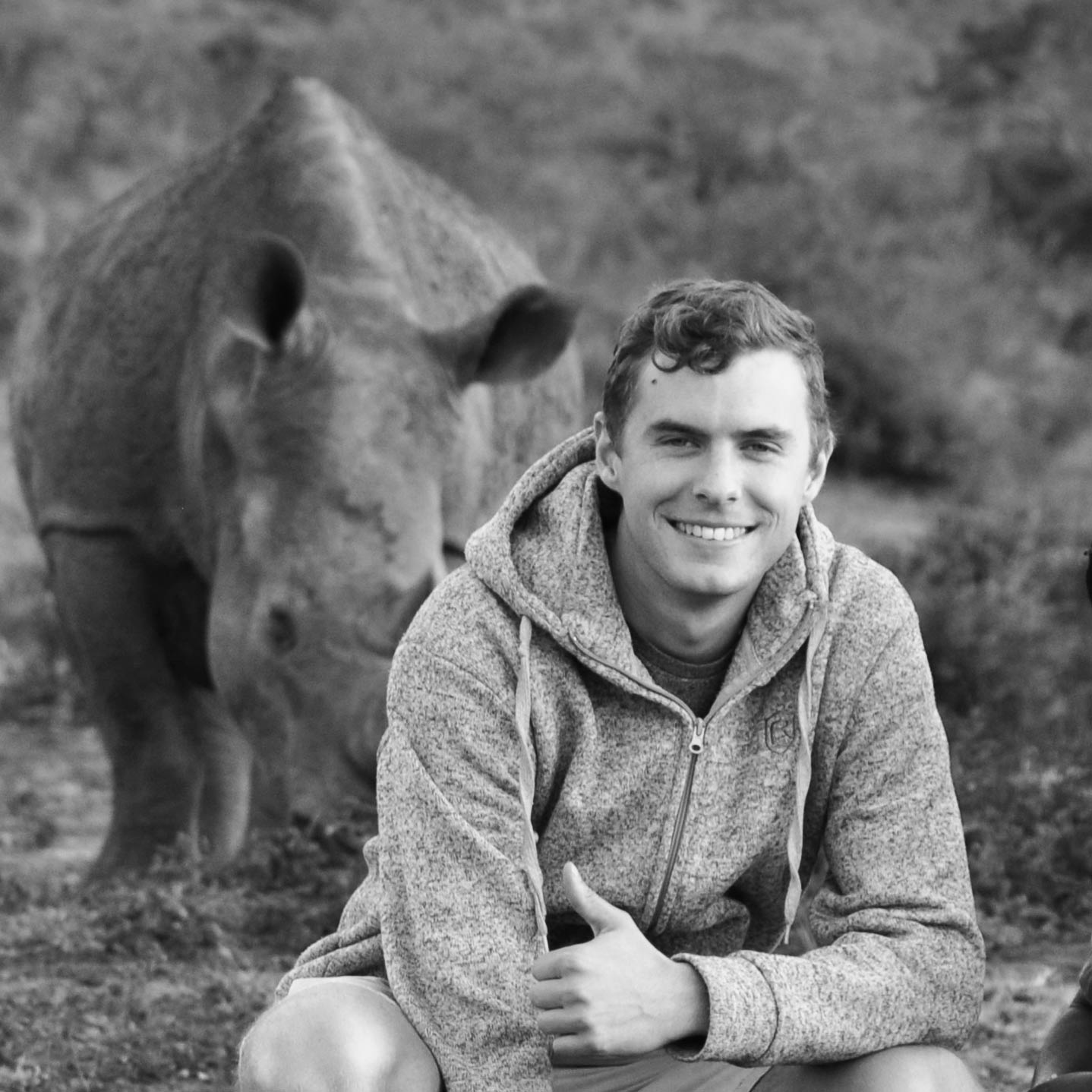 Luke Martin
Luke Martin attended St Charles College in Pietermaritzburg and then went on to complete his honours degree in Tourism Marketing & Management after which he joined Isibindi Africa Lodges in early 2018. Luke has gained experience in many various departments of the Company. In March 2019 he was appointed Projects Manager of The Isibindi Foundation. Luke oversees and initiates The Foundation's community and conservation projects. When not behind a desk or out in the field working with local communities Luke can be found fly fishing at Thonga Beach Lodge or Tsowa Safari Island!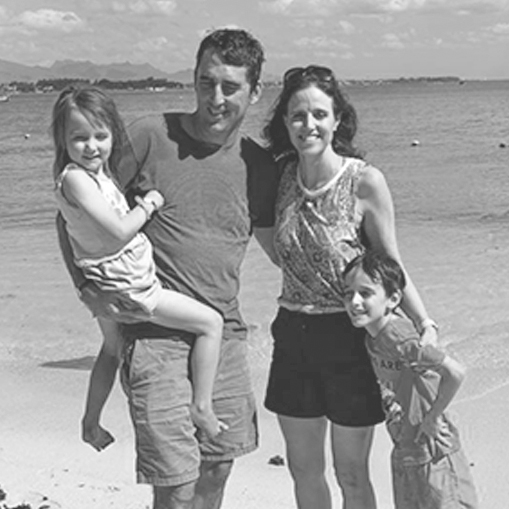 Andy and Denise Higgins
Andy and Denise's love for travel and scuba diving is what first brought them together. Before starting a family they took on various adventures, such as yacht trips and multi-day hikes, but a highlight was embarking on a three-month tour around the world, literally.
Things are a little more conventional these days, but the Higgins family, which now includes young Joshua and Rebecca, always make a point of having the next fun trip planned. In between family holidays and their day jobs (Andy is quite instrumental in the South African ecommerce space having started Bidorbuy and just launched uAfrica , while Denise works in the financial services industry), Andy enjoys flying light aircraft and Denise tackles the occasional triathlon.
Andy developed a love for the ocean while growing up in Durban, and the Kwa-Zulu Natal north coast still remains his favourite part of the world. His fondness of Thonga Beach Lodge, in particular, led to a partnership with Isibindi in 2012. While Andy lends IT and marine skills to the Isibindi family, he is most notably known for his unconventional arrivals at Thonga Beach Lodge by kitesurfing to the beach after landing nearby.