blog
An honest review of a safari in KwaZulu-Natal
Posted on:January 5, 2018
Experienced traveller Ellen Cassaer submitted her review of a safari to KwaZulu-Natal, South Africa, organised by Sun Safaris. Describing herself as a highly critical guest, Ellen's favourite establishment on her trip was Rhino Ridge Safari Lodge. This is what she had to say about her experience of this luxury bush lodge in Hluhluwe / iMfolozi Park:
Rhino ridge was the icing on the cake. The place is amazing. It's slightly too much hotel in the bush for my liking (I prefer more rustic or tented accommodation), so I had to warm to it at first but that was done in less than 2h 🙂 Without any hesitation or reservation: send all your guests here! Nothing nothing nothing negative to say about this lodge (and as you can read I'm a critical guest 😉 ). I had e-mailed them in advance that I would prefer a car without kids (as always) and unfortunately upon arrival they put us in the 1 car (out of 6) with kids… But a place like this stands out by how it remedies these things. I mentioned it at reception and within 5 min the manager was there, apologising, saying it was absolutely their fault, they had indeed received my e-mail and they would change our car immediately. I said they next day would be more than fine since they car they suggested to change us to had already left on game drive, but they rallied another driver and got us to the other car. Afterwards I felt bad having even mentioned it, but as I said, critical guest 🙂 It turned out it was the right thing to do though because we ended up with an amazingly nice group of people and a great driver guide! I can highly recommend Hala. He was so service oriented, went out of his way to make us happy (even drove me around by myself on the last morning on an extended game drive from 5h45-11!!!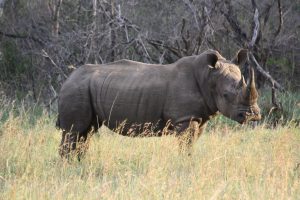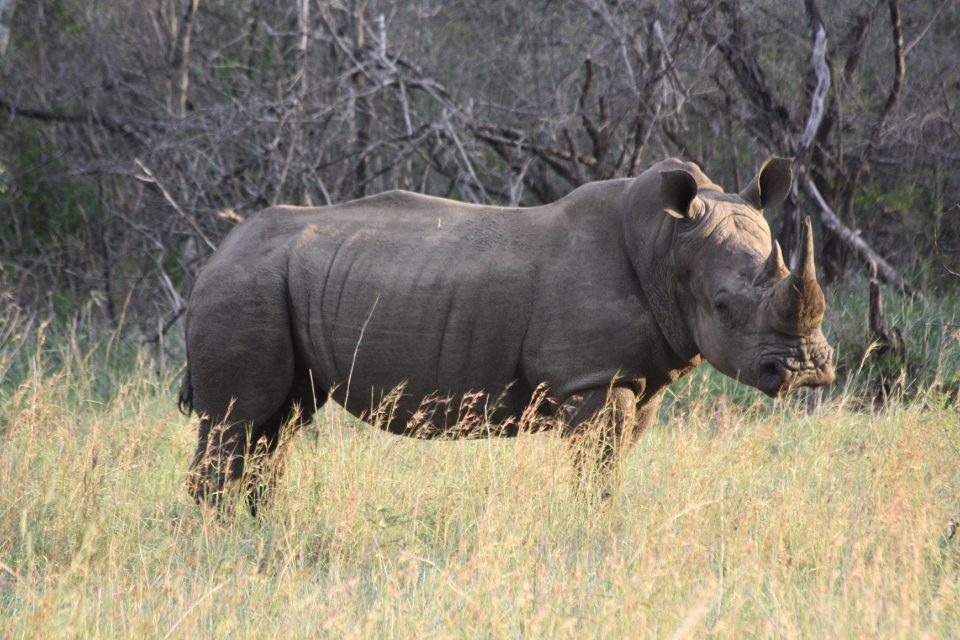 Everyone else wanted to have a lie in and he just took me and heeded my request. The park is also one of my favourites ever. The fact that you can't off road really isn't that big of an issue because the animals are kind enough to come and stand on the road or right next to it. If you have guests who are interested in rhino's, this is THE place to be! One day we saw 23 different ones, the other day 22. The food was also amazing! The best we had. Very very very good. Wine also delicious! And then we haven't even mentioned our once in a life time goose bumps moment: our bush walk with Nunu. This walk is a paid extra but absolutely no doubt worth it! We have done walking safaris in Zambia and nothing compared to this! We just walked up to rhino's!!!! A couple meters. It was adrenaline pumping and awe inspiring to be so close to these magnificent animals. And not once but twice! Nunu is an amazing guide and his calm personality has a great effect on both animals and guests. At some point we took a break, sitting down, eating a banana while 5 meters away from 2 rhino's. I have never experienced this in my life and I don't think any other experience will ever come close.
Hluhluwe imfolozi is an amazing park. It looked to me very small on the map, but we actually in 3 days only scratched the surface of it! I would love to go back at some point and do a wilderness trail (I know those are very basic 🙂 but what an experience that must be). 
To read more about a walking safari with Nunu Jobe, read our blog Rhino Whisperer.
To book your own unforgettable stay at Rhino Ridge Safari Lodge in Hluhluwe Game Reserve, visit www.isibindi.co.za/book-now.