blog
First Ranger Report of 2016 from Rhino Ridge Safari Lodge
Posted on:January 22, 2016
Here is our first ranger report for 2016 from Rhino Ridge Safari Lodge, written this time by ranger Anna Tinker.
Happy New Year from everyone at Rhino Ridge! Not only was it our lodge's first ever holiday season (reason enough to celebrate), but we had some really excellent animal sightings to complement the festivities. This past week, the wild dogs have been hanging around in our area and we've been lucky enough to see them a number of times. I even had the privilege of watching the pack of 22 try to catch a kudu. Much to my surprise, they missed! Wild dogs are Africa's most successful hunter and have a 'catch rate' of about 80%. This means that if a pack of hungry wild dogs decides who they're going to eat, it's usually going to happen… Compare that to the hunting success rate of lions which is around 30%. These dogs are truly remarkable, and I often find myself enthusiastically explaining to guests that they're in fact the rarest predator in Africa (second only to the Ethiopian Wolf), and not some form of domestic dog gone wild! Our continent's wild dogs are in serious trouble and it's great that the work done in Hluhluwe – iMfolozi Game Reserve is at the forefront of their conservation.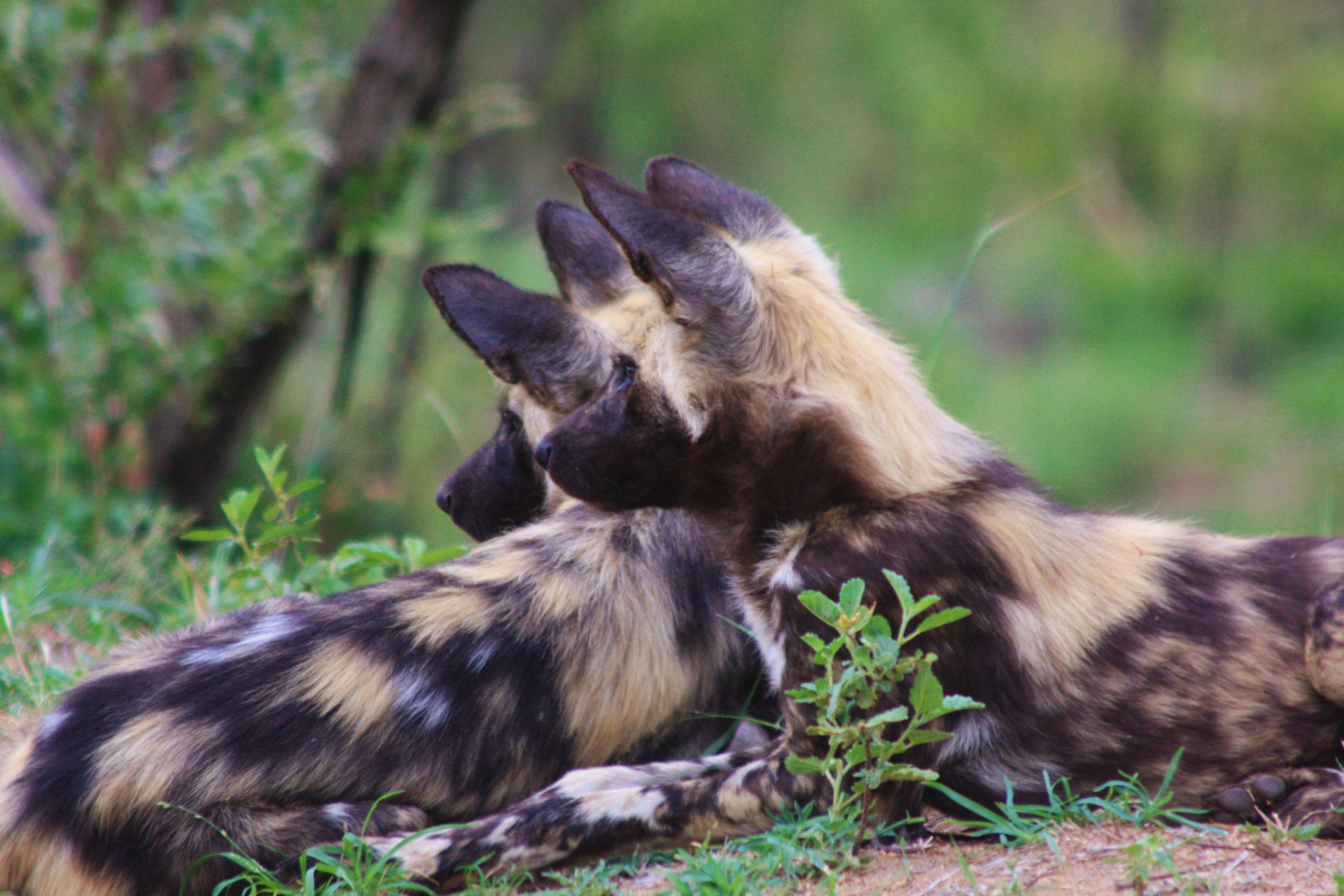 In addition to the wild dogs, all of us guides have had lion sightings this week and some wonderful moments spent in the presence of elephants. The lodge waterhole has been visited during daylight by one of our local leopards; definitely a huge thrill for us all. It's also been great to see all of the babies popping up around the reserve! Baby impala, baby wildebeest, baby buffalo, baby giraffe and baby zebra are all over the place. This morning we even watched a newborn elephant trying to figure out how that crazy appendage called a 'trunk' works. An elephant's trunk has thousands and thousands of muscles to master, so it's no surprise it takes a baby elephant months to work out how to do anything beyond swinging it about aimlessly.
We're so excited at Rhino Ridge for the year ahead. In the last few weeks, our bush walks have been wildly popular and nearly every day, our guests have been experiencing the beautiful valleys surrounding the lodge, on foot. Why not join us for a bush walk in 2016?
Have a great 2016 and see you at Rhino Ridge!
Anna