blog
Heads held high: Raffia Palms of Kosi Forest
Posted on:January 28, 2020
If you take a trip to Kosi forest lodge you will have the privilege of seeing the giant Raffia Palms, with their heads proudly held high above the other indigenous trees in the forests. Raffia Palms are the largest palms in the world, and can grow to a towering height of 25m. Their leaves can grow to almost as long as their height, making them some of the largest leaves in the whole plant kingdom! Another privilege that awaits nature lovers in this area is the possibility of spotting the rare and majestic palm-nut vulture, which feeds mainly on the fruit-husks of these Raffia palm-fruits.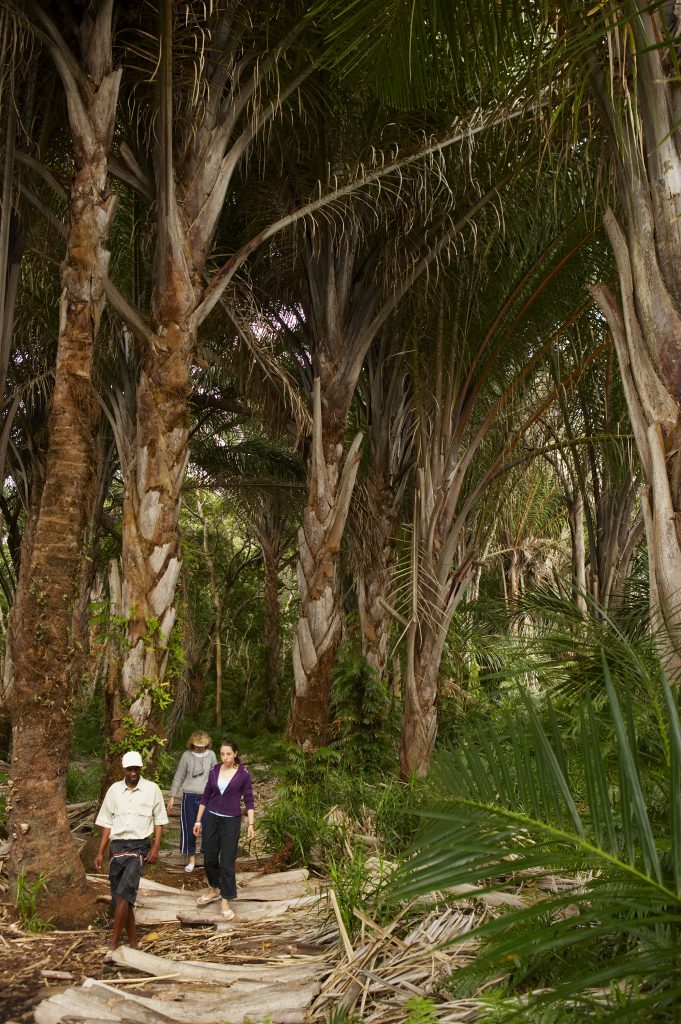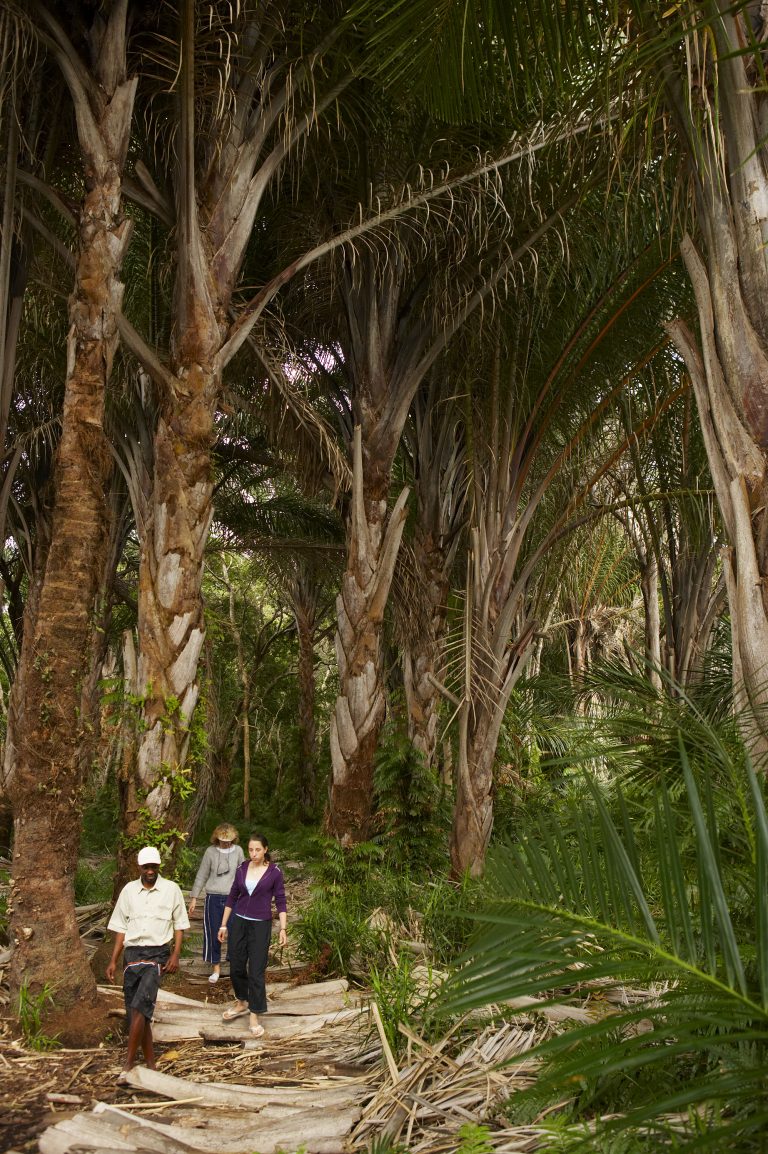 The species of Raffia Palm that is found in the Kosi Bay area of South Africa has the Latin name Raphia australis, and it is unique to this region of Southern Africa. This palm species is threatened because its natural habitat is being taken over by farming land. Conservation initiatives in the iSimangaliso Wetland Park area have helped to keep these palms from being completely wiped out.
The Raffia Palm tree has specialised aerial roots, known as pneumatophores, which help it to breathe in the wet, swampy region that it grows in. The fruits are covered with razor-sharp leaves and spines. The leaves of this palm tree have long spongy fronds, which enables them to float easily on water. This has made them very useful for local people, who use them to build canoes for fishing and moving around on the water.
One of the activities that is included in the room rate at Kosi Forest Lodge is a two to three hour walk through the Raffia Palm forest, which can be completed in the afternoon after lunch or in the morning after breakfast. You will be driven to our drop off point, from where you will be guided on a walk through the Raffia Palm forest, to the lake shore and all along the water's edge. This walk is a bird-watcher's dream, with a wide variety of birds that can be spotted.