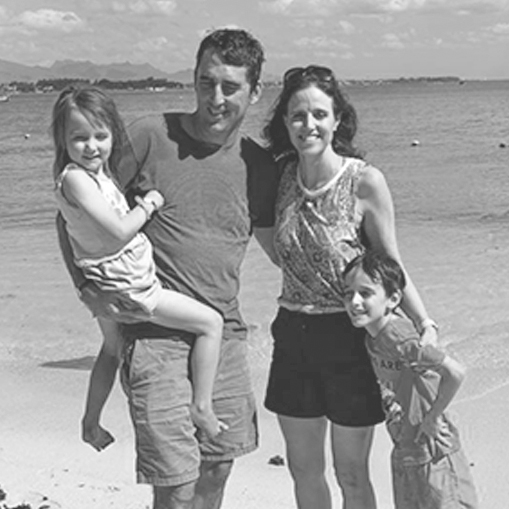 Andy and Denise's love for travel and scuba diving is what first brought them together. Before starting a family they took on various adventures, such as yacht trips and multi-day hikes, but a highlight was embarking on a three-month tour around the world, literally.
Things are a little more conventional these days, but the Higgins family, which now includes young Joshua and Rebecca, always make a point of having the next fun trip planned. In between family holidays and their day jobs (Andy is quite instrumental in the South African ecommerce space having started Bidorbuy and just launched uAfrica , while Denise works in the financial services industry), Andy enjoys flying light aircraft and Denise tackles the occasional triathlon.
Andy developed a love for the ocean while growing up in Durban, and the Kwa-Zulu Natal north coast still remains his favourite part of the world. His fondness of Thonga Beach Lodge, in particular, led to a partnership with Isibindi in 2012. While Andy lends IT and marine skills to the Isibindi family, he is most notably known for his unconventional arrivals at Thonga Beach Lodge by kitesurfing to the beach after landing nearby.