at Isibindi Africa Lodges in the 1990's...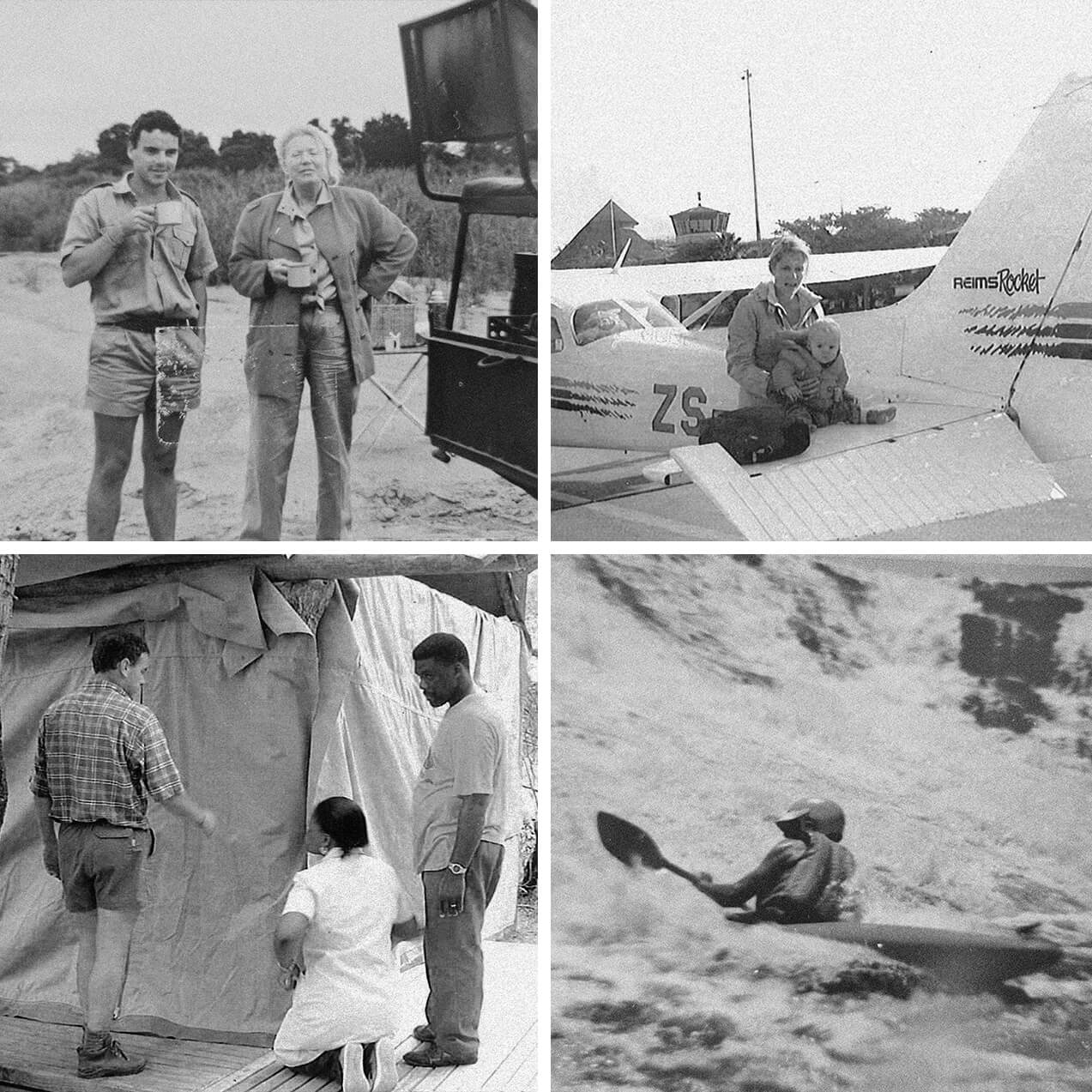 This luxury lodge company has its roots in a river rafting company on the Buffalo River in KwaZulu-Natal, known as Isibindi River Explorers. In 1993 Brett Gehren bought the farm located between his fathers property and Dave and Nicky Rattray's land, near Rorke's Drift, and started a grade 4 rafting company. Shortly after that he met Paige and on the banks of the buffalo River, in deep rural KwaZulu-Natal, they dreamed of starting a safari business that joined their love for conservation.
The following 25 years were a whirlwind of building and running seven lodges in locations ranging from the Kruger National Park to the iSimangaliso World Heritage site and up to Zimbabwe and in between. Brett & Paige took on all roles and were everything from reservationists, to builders, to marketeers, to decorators, to guides and cooks. A lot of the values at Isibindi come from the early days of courage and fun, the courage to build camps in the remotest of destinations and the fun we've had doing it and sharing it with the children. We try and keep this ethos at Isibindi and many a late night around the fire with the Isibindi crew is spent laughing at early day's mishaps and the courage needed to continue. We hope to share these wonderful places with you.