blog
What our guests are saying about Thonga Beach Lodge
Posted on:December 15, 2016
Summer is in the air in the South and the sea calls to our souls at this time of year. This is what guests of Thonga Beach Lodge have to say on Tripadvisor about their stay at this little piece of beach paradise.
Great time:
We had an fantastic time the staff was great, a great place to have a break away. Snorkeling was the best I have ever experienced. We had a great sea view from our room and our private pool was a feast.
We can really recommend this lodge. (andredH922ET from Barbeton, South Africa)
Peaceful paradise (up the road from Durban):
Beautiful setting on KZN's north coast. What a wonderful surprise. Unspoilt beaches, wonderfully appointed villas, fantastic service. The (free) sunset drive to Lake Sibaya was a treat, as was the turtle watching (between 2300 and 130am) under moon lit sky was like a dream. Awesome dive, revealing Black tip shark, turtles, crayfish and eels. This resorts initiative to train and employ members from the local community as part of economic development plan is commendable. Staff from the local community were knowledgeable and well informed re the history of the area, which makes the stay more interesting.
The 4×4 route to the resort was also a welcome treat for my Polar Bear aka Ford Everest. (reyaazj from Durban, South Africa)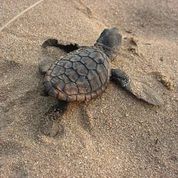 As per reyaazj:
Great remote retreat. Service is excellent. Food outstanding and awesome rooms. Staff is very knowledgeable of the area and birdlife. Beach was very safe and unspoilt. Love the diving and turtle tours. Will definitely return. (R J from Durban, South Africa)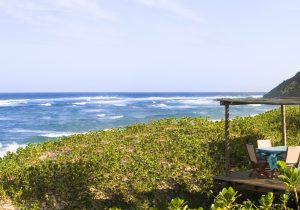 Perfect rest in a beautiful place:
Wonderful place – Walks on the beach, rest, snorkeling, visit of a Zulu village: various activities are proposed. Time has gone too quickly! People must just be aware that the lodge is not accessible with 2×2 wheel cars. (W8688NBannek from Lyon, France)
Magical visit to a pristine, unspoilt beach paradise:
We had the most incredible 4 days at Thonga Beach Lodge. The location is incredibly beautiful, remote, and unspoiled. The rugged beach and dunes and the charming community of Mabibi made for a very memorable visit. We loved all of the activities – we did kayaking, snorkeling with the dolphins, diving, whale watching, sunset cocktails (sundowners) on the Lake, dune hikes, night walks to check out spiders, massages, and a visit to the Mabibi school and community. We also enjoyed lounging on our deck and watching the whales breach and spout off the shore. It was really a magical visit – so nice to be remote and disconnected (wifi was spotty at best and never really worked for us, but we appreciated that break). The food was delicious, the staff and guides were friendly, informative and kind, and the whole experience was just awesome. So nice to get off the beaten path and truly experience a rural, coastal South African community and nature.
Room Tip: Loved having an ocean view room but all of the villas are really beautiful, quiet and private. (from Kate C, Atlanta, Georgia)