blog
Preparing for that safari you have waited for your whole life
Kylee Ryers gives some helpful advice to people who may have dreamed their whole life of going on an African safari …
If you have always wanted to explore the beauty of the Maputaland Coast, or to take part in a fun safari at Hluhluwe iMfolozi Park, then there is no time like your senior years to do so. A recent AARP Travel Survey showed that the percentage of baby boomers (aged 55-75) who travel to relax and rejuvenated is as high as 49%. Seniors are as much into nature as cultural travel, with wild beach holidays and African safaris considered an ideal way to enjoy a slice of adventure without scrimping on luxury. Whether you opt for an exciting safari at Rhino Ridge or you prefer to wind down and lie on the pristine shores of the Maputaland Coast – home to Thonga Beach Lodge – you can enjoy the magnificence of getting up close to animals – on land or at sea – and feel younger and more vital than you have in a long time.
Having a Health Check
Before leaving home, visit your doctor a couple of months before your departure date. This will ensure you are clued in on any vaccinations you may need. Your doctor will also give you the go-ahead in terms of your preparedness for an active holiday. Safaris aren't physically taxing (you will mostly be in a jeep while viewing amazing animals like white rhinos up-close), but some (including walking safaris) will require you to be more active. If you opt for a wild beach holiday in Africa, meanwhile, you definitely will want to enjoy a bit of snorkeling. Provided you are used to exercising regularly and you have no health conditions that preclude you from being out and about all day, there is no reason why you can't take part in organized activities. Many seniors are in better shape than they may have been in their working years. Indeed, early retirees make health a priority, dedicating time to health and fitness in a way that may have been difficult when they were working 12- to 14-hour days.
Avoiding Jet Lag
Safaris normally have a set series of activities you don't want to miss out on, so don't let jetlag stop you from enjoying a single day among the majestic animals. Seniors' circadian rhythms take longer to adapt to new time zones, so you may notice the effects of jetlag for a couple of days. Ideally, you might want to visit a major African city and stay for two or three days prior to heading to your safari lodge. This will enable you to feel completely refreshed and ready to brave the day's activity list as soon as you check in.
Considering Local Communities
If you love fundraising, you are good at arts and crafts or you have supplies that are light and you can easily take along with you, research beforehand into local communities and schools that may love having these items. Items that are always well loved by children include pencils, pens, coloring books and crayons, etc. You can always ask the guides who take you on safari about communities that may need donations, funds, supplies, etc., reserving a couple of hours of your holiday for a visit.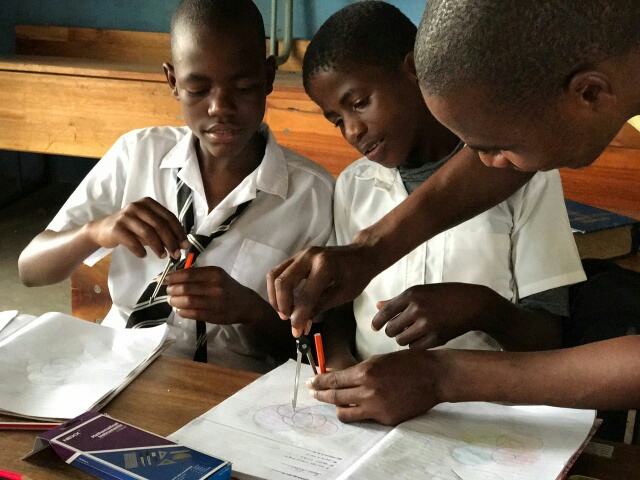 Taking the Right Equipment
If by any chance an issue such as joint pain is stopping you from taking crisp and clean images of the animals you encounter, a gimbal (which you can purchase for around $140) will help ensure stability. This device essentially has built-in sensors and motors that enable your phone to stay steady. It is made for movement, and works perfectly even when used inside a moving jeep.
Safaris are a fantastic way to enjoy a holiday in the Great Outdoors while getting up close to exotic animals you have always dreamed of viewing up close. Seniors can opt for luxury accommodation that will enable them to have the best of both worlds – relaxation, and adventure. Ensure you are relaxed and energetic on the first day of your safari, resting before your first day out and taking all the devices you need to capture images of this once-in-a-lifetime trip.