blog
Rave reviews of Rhino Ridge
Our newest and perhaps most glamorous lodge, Rhino Ridge Safari Lodge, is set in the spectacular Hluhluwe-iMfolozi Game Reserve. This breath-taking lodge is receiving rave reviews on Tripadvisor.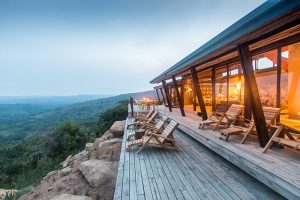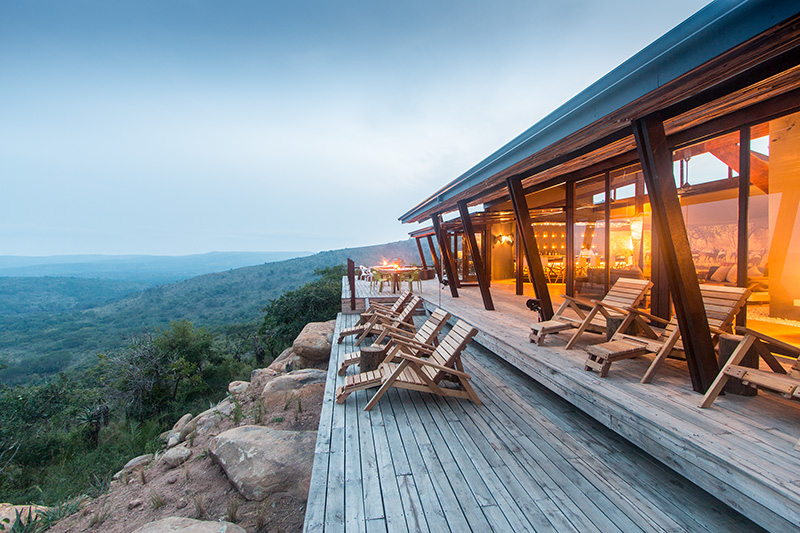 Here are some lovely comments from our guests:
Amy G from Chessington in the UK says:
As part of a 2 week trip, my husband and I couldn't wait to get to Rhino Ridge and we were not disappointed. From the moment we arrived we were made to feel incredibly special. Spha the Lodge Manager greeted us and introduced us to the lodge and our room. I was so impressed that he knew our names and remembered them throughout our stay, its personal touches like this that really make you feel like a guest and not just a number.
A true highlight of our stay was Hala, our guide. He was incredible with his knowledge and did everything in his power to ensure we had some fantastic sightings of the animals. He was friendly and so happy, a lovely smile and I really think he made such a difference to our trip.
The food was amazing and one night we were treated to some singing as it was another guests birthday. I'm so pleased we got to watch and hope they do that more they are very talented performers.
The staff could not do enough for you and I really felt special for the whole time I was there. We were already planning our next visit to the lodge and we haven't even left yet.
Incredible scenery, amazing people and a stay we will never ever forget. Thank you Rhino Ridge, you couldn't have done any more for us. I've travelled quite a lot and I can't honestly this is the best experience I've ever had from a hotel.
Shaun, from Sommerset West in South Africa writes:
We stayed for 4 days at Rhino Ridge in May and what a wonderful place. The staff were extremely friendly and accommodating. The facilities were very good and the game drives excellent. I can certainly recommend that you visit
Yvette from Durban in South Africa says:
This was our first visit to Hluhluwe iMfolozi reserve despite us living in KZN and we could not have chosen a better lodge to experience the park from. We spend a few weeks every year in the Kruger National Park and private lodges in Sabi Sands Reserve and all i can say is that Rhino Ridge Lodge is on a par with the accommodation on offer in Sabi Sands
The rooms have a king size bed and seating area with a double sided fireplace that backs on to the bathroom. Gown and slippers are provided and coffee making facility.
The bathroom has double basins and an oval bath with a huge rain shower which has a door that opens to the deck. When left open during a shower it almost feels like you are out in the bush.
The deck offers stunning views over the park and be sure to take binoculars with. We saw rhino, buffalo, impala, Nyala, giraffe and elephant.
There were no more than 6 on the game drive vehicles which left plenty space to relax while looking for game. The rangers will go out of their way to find one of the "cats". The reserve is not as prolific as Sabi Sands with their leopard sightings and KNP for Lion but our ranger managed to get us our lion sighting.
Food was fantastic and service on the whole was excellent.
Top tip – get a massage at their spa. This was one of the best full body massages I have had and I have had many to compare it to.
The lodge is value for money and we most definitely will be back.
Gracie Gem from London, United Kingdom says that their stay at Rhino Ridge Safari Lodge was the highlight of their holiday in South Africa:
We stayed here for two nights during a two week stay in South Africa. For me this was truly a highlight of the holiday.
A stunning location overlooking the bush, the rooms, pool and communal areas all make the most of this. I loved our room, a real treat. Beautiful pool.
The staff serving at the tables were all so helpful.
We loved our guide, David, he made every drive so enjoyable. There were two drives a day included in the package, and the option to do a walking safari. Would love to go back one day.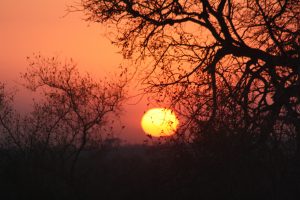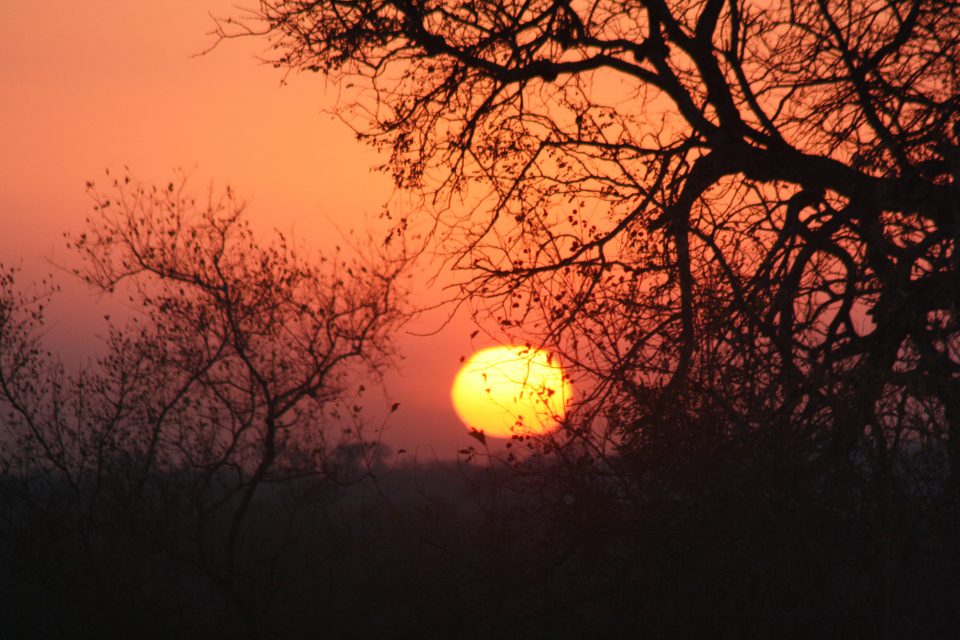 Thank you to everyone for this generous and descriptive feedback – it means a lot to us all and motivates us to keep delivering the best service for your well-deserved holiday.